On Thursday 20th in week 9 of September (Term3) we will be taking part in the KidzRock-2018
Over a Decade of Rock!
This involves children who are in Primary & Intermediate School Rock Bands getting together for the purpose of upskilling and performing. This will involve the 2 Senior Greerton Village School Rock Bands.
There are a number of schools from the B.O.P who will be taking part in this exciting opportunity.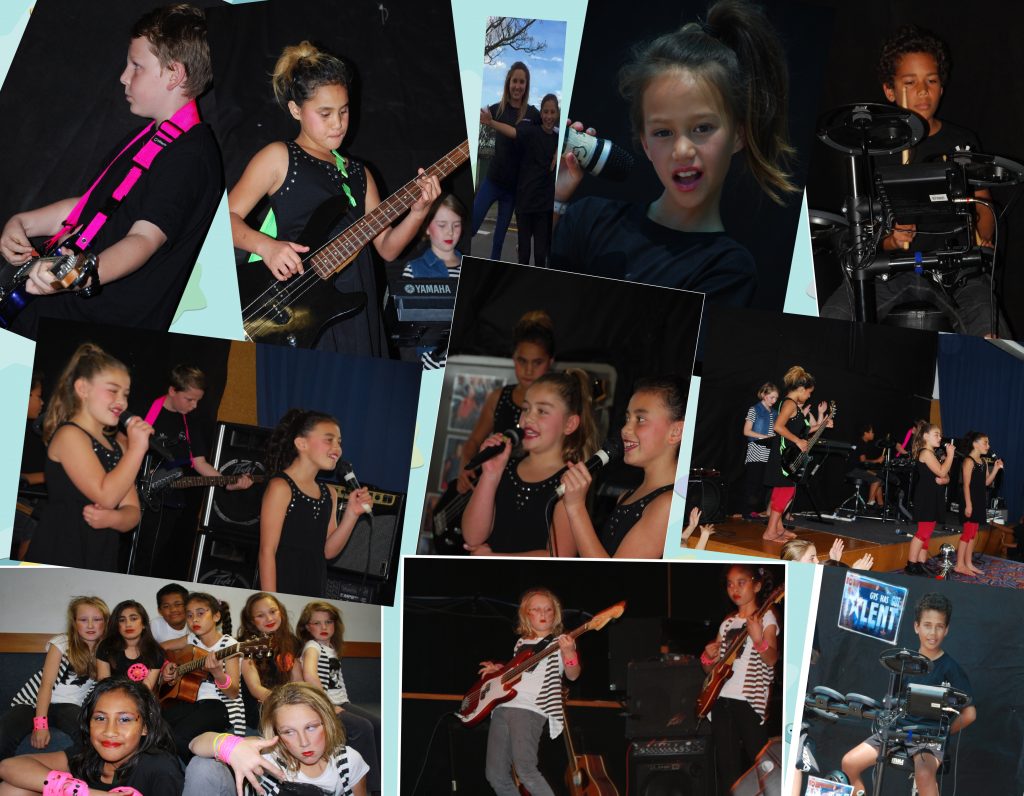 The KidzROCK conference will be held at Selwyn Ridge School, Welcome Bay in Tauranga. It begins at 1pm with a guest performance by a well known kiwi band then an "On the Couch" interview and questions, followed by sound checks and then workshops where the children will separate into groups to learn about playing their instrument, singing, songwriting, or recording. After dinner the evening will finish with a concert beginning at 7.00pm where the bands will perform until 9.00pm
You and your family and friends are invited as Whanau support & encouragement is essential. Entry is free or a gold coin donation