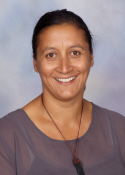 Welcome to Papatuanuku.
We are the middle school at Greerton Village School comprising of six Year 3 & 4 classes.
Papatuanuku Team Leader, Helen Quirke is a teacher in our Innovative Learning Space – Whakato Te Kakano, Room 13, along with Rici Clark. This collaborate space enables the teachers to plan activities to support the learning; including diversified curriculum's to cater for specific needs. In Room 8 we have Sharon Jones, Room 9 Andre Hudson and Room 10 Jacinda Sorrenson.
We use a range of learning tools, from standard books, pens and pencils through to iPad's and computers. With technology advancing so fast, all these tools, including problem solving and independent thinking, will help our 21st Century learners prepare for a future that has yet to be realised.