Sport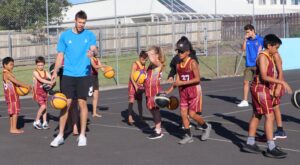 Greerton Village School places a strong emphasis on physical education and physical activity. There are many opportunities for children to engage in both curriculum based and extra-curricular activities. Sports teams that play in competitions outside of school hours include netball, basketball, rugby, and rippa rugby.
During term time we usualy have one main sports events per term. These include Swimming Sports, Cross Country and Athletics. Whanau are welcome to attend these events with us. We ask that children wear their house tee shirts on any day they are competing in a school or team sports event.
Inter-school sporting opportunities usually occur from Year 4 up and include swimming, cross-country, rugby, and netball.
School sports module for 2021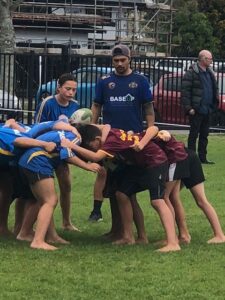 •Thursday 27 February
Rippa Rugby starts Waipuna Park Welcome Bay
•Friday 12 March
Swimming Sports Day
•Monday 16 March
West Cluster Swimming Sports
These dates may change due to other curricula being booked on the same date and Covid19 levels.