Sport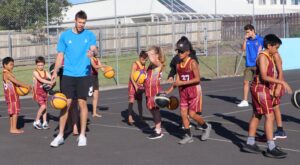 Greerton Village School places a strong emphasis on physical education and physical activity. There are many opportunities for children to engage in both curriculum based and extra-curricular activities. Sports teams that play in competitions outside of school hours include netball, basketball, rugby, and rippa rugby.
During term time we usually have one main sports events per term. These include Swimming Sports, Cross Country and Athletics. Whanau are welcome to attend these events with us. We ask that children wear their house tee shirts on any day they are competing in a school or team sports event.
Inter-school sporting opportunities usually occur from Year 4 up and include swimming, cross-country, rugby, and netball.
Winter Basketball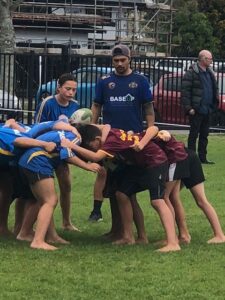 •The Winter League Basketball will run for 13 weeks over Term 2 and 3. Starting the week of 13th May 2022, and ending the week of 30th August.
Games are played on Monday nights for Year 1/2, Tuesday nights Year 3/4 and Friday nights for Year 5/5 from 4.00pm-6.00pm at Trust Power Arena or QEYC.
We would like to offer this to all Year Levels if there is the interest and also we will require help from parents and whanau. If there is no help for Coaching and Managing Teams will be unable to enter.
Please click the link and complete the form by Friday 1st April 2022. Once we have collected the forms of interest we will be in touch in regards to Team Selection and Payments. Winter Basketball rego
Any queries please contact Rachel in the Office.