"GVS HAS GOT TALENT 2020"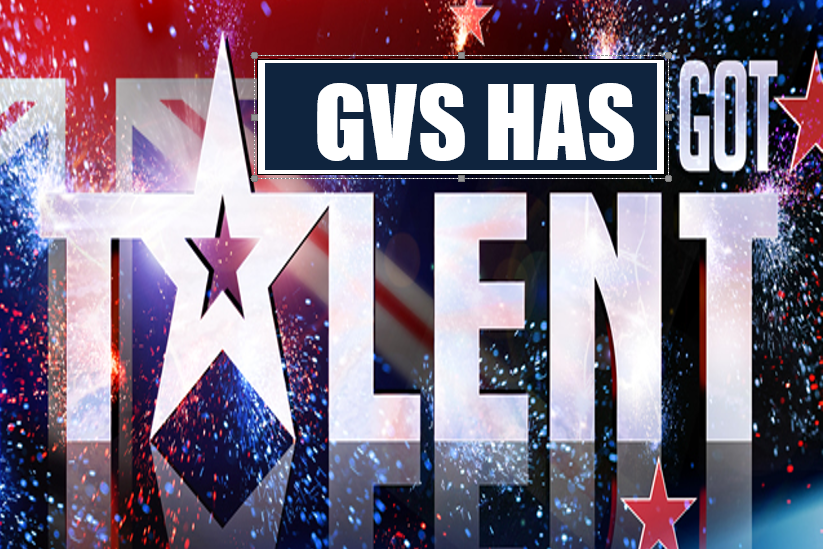 GVS Has Got Talent returns in Term 4, week 6 2020. 
Here's what you need to know:
Who can participate? EVERYONE, performances will be judged in 2 categories, Juniors Yr 1 – 3 and Seniors Yr 4 – 6.Your talent can be anything from singing or dancing to magic tricks or joke telling. Your act will need to be at least 2 minutes long, but no more than 4 minutes.
How it works: If you wish to participate, you must complete an entry form (available at the Office or Download here – ENTRY FORM ) and place it in the Entry Form Box in the Office, no later than the morning of Friday 23rd October. You will then be given a time slot to audition. Auditions will be held at lunchtime in the NHW Week 3: Tuesday 27th Oct, Wednesday 28th Oct, Thursday 29th Oct and Week 4: Tuesday 3rd Nov, Wed 4th Nov.
From the auditions, 12 acts will be selected to go through to the semi-final show in week 6: Thursday 19th Nov at 12.45pm. 6 acts will be selected from the Semi to go on to the FINAL in week 7, Thursday 26th Nov at 1.00pm.
Entry Rules:
1. Acts can be group or individual, but groups must be within the age categories.
2. Acts must be student work only; therefore, no adult-directed groups may enter.
3. There are no specific genres or categories, if you think it's a talent, we want to see it, especially if it is a bit different. Some ideas may be Magic, Comedy, Dance, or Mime.
4. Acts need to be at least 2 minutes and no longer than 4 minutes long.
5. There are 3 prize categories: Juniors, Seniors and People's Choice Award.
6. The People's Choice will be decided upon by classes voting for their favourite remaining act after the Semi-Finals have taken place.
7. Bring a quality act to the auditions, remember – Practice makes perfect!
Dates for your diary:
Auditions Week 3: Tuesday 27th Oct, Wednesday 28th Oct, Thursday 29th Oct and Week 4: Tuesday 3rd Nov, Wed 4th Nov.
Semi final assembly will be week 6 Thursday 19th November 12.45
Finals assembly will be week 7 Thursday 26th November 1.00pm
Kind Regards,
The Arts Team
Miss McGovern, Miss Devcich, Whaea Sophie & Mr Dekker.
Results for GVS Has Got Talent 2019:
Junior Winner – Tariq Boldarini
Senior Winner – Tatianna Curtis
Peoples Choice – Halo Matenga-Lewis
Overall Winner – Aaliyah Tauvaka
Here are our Awesome Semi-Finalists