POLICIES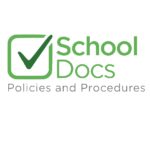 All of the School's policies and procedures are now available online. Just click "here" to be taken directly to our policies and procedures.
The site requires a user name and password to gain access. The required user name is greerton and the password is lead
Copyright: Except where stated, the content on this site is the copyright of SchoolDocs Ltd. It may not be reproduced without written permission from SchoolDocs Ltd.
5-CHILD Child Abuse Disclosure
ERO REVEIW
FINANCIAL STATEMENTS
Greerton Village School – Audited Financial Statements 2020