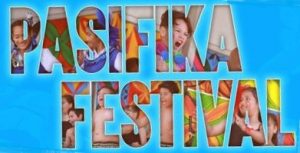 This is an annual festival that celebrates all things Pasifika in the Bay of Plenty. This festival is an iconic celebration filled with colour and culture. It celebrates its 7th Anniversary in 2021.
This will be the largest Pacific Island Festival in the Bay, and will feature traditional music, dance and language performed by a number of Bay of Plenty Primary school students. It is a celebration of youth performance, and a showcase of New Zealand's diverse cultures.
Students showcase their talents and cultures in traditional song and dance on the stage. All children perform with pride and passion, and you can see the sheer joy and pride both the students and their families feel throughout the event.
When:
Wed 27th Oct 2021, 9:00am–2:00pm
Where:
Greerton Village School, Tauranga, Bay of Plenty
Restrictions:
All Ages
Ticket Information:
Admission: Free
Kia ora, Kia orana, Ni sa bula vinaka, Aloha, Fakaalofa lahi atu, Talofa lava, Ia Orana,  Mālō ē  lelei, Fākatalofa atu.